The most interesting event calendar around!
Looking for fun things to do this weekend? You've come to the right place!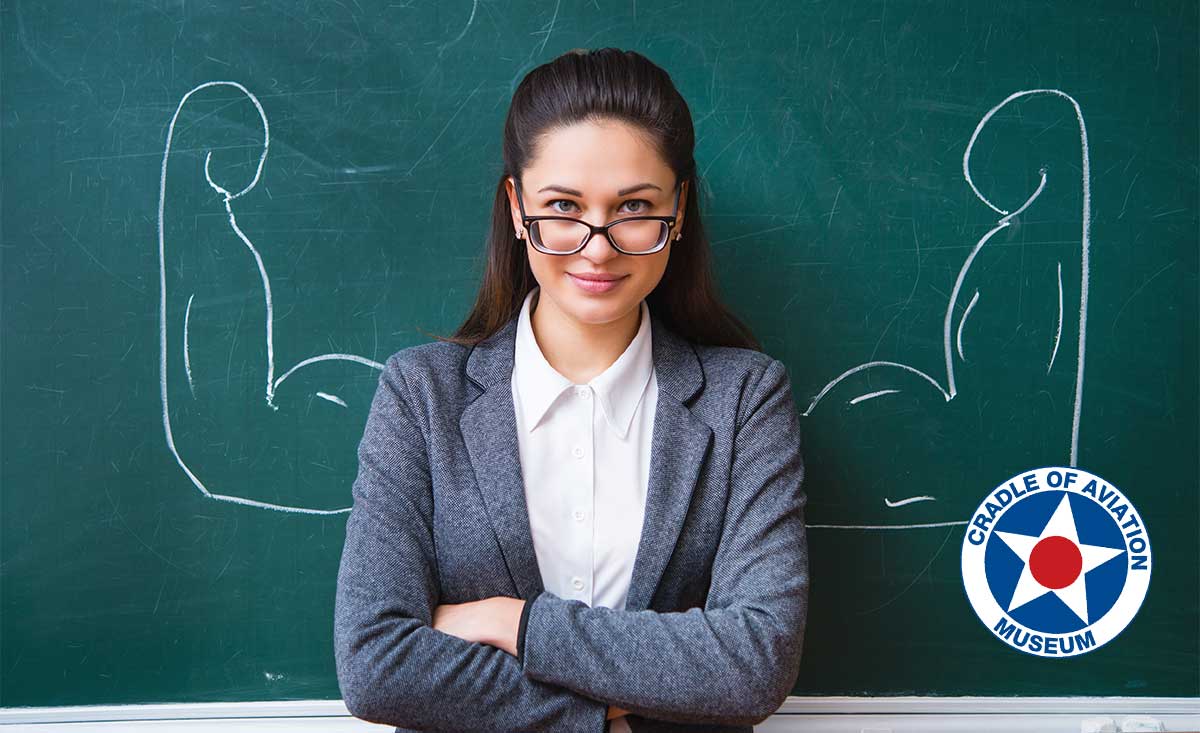 SHOWING SOME LOVE FOR OUR TEACHER COMMUNITY
This Columbus Day, October 14, 2019, the Cradle of Aviation Museum and Education Center is showing teacher appreciation to NYS Educators with:
• Free Admission to the Museum for up to four (4) people
• Includes a free viewing of a Dome Theater movie like our newest film Volcanoes
• 15% Museum Store Discount
Go on an adventure and experience something new with family and friends. Let our Cradle educators take the wheel, so you can enjoy a fun day at the museum. Pre-registration is recommended. Simply show your current NYS Id at the box office for admittance.
"Teachers are vital partners in the Cradle of Aviation Museum's mission to preserve Long Island's contribution to aerospace, science, and technology by inspiring future generations through learning. Whether it is at the Museum or in the school, the teachers with whom we work make what we do possible: working behind the scenes, setting up busing, preparing spaces, ensuring that students are prepared for their visits. And so, now we'd like to say, "Thank you." Thank you for all you do in the course of our work, but moreover for all you do every day to prepare our youth for success." - Tom Barry, Assistant Director of Education, Cradle of Aviation Museum
The mission of the Cradle of Aviation Museum is to engage all ages in the exploration of our aerospace heritage by preserving and displaying Long Island's contribution to air and space travel; and to inspire, motivate, and stimulate our youth to be the next generation of aerospace scientists and engineers. The mission is achieved through a growing exhibit collection and innovative educational programs for students and professional development for teachers.
Learn more about our Education Programs for Students and Professional Development via the links below.
Not a teacher? Share with your teacher friends, maybe they'll bring you along! : )