The most interesting event calendar around!
Looking for fun things to do this weekend? You've come to the right place!
Resonances Boreales Concert
Buy Tickets Now
Online ticketing has closed - please purchase tickets at the door!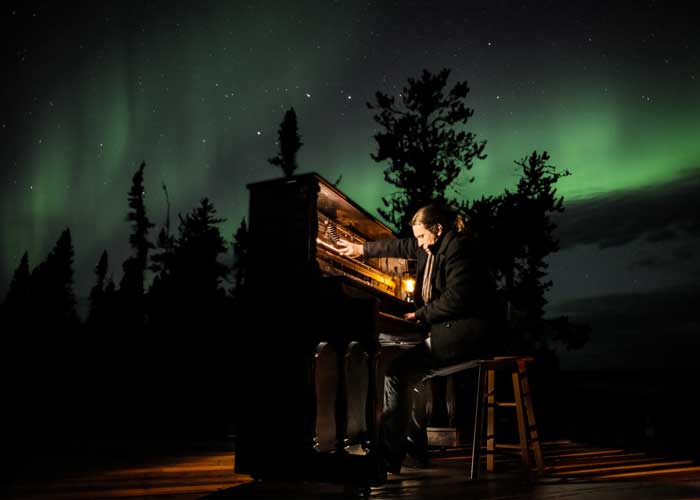 Join us on Thursday, May 16, at 7:00 pm in the Dome Theater for a unique concert experience!
(Sorry, Wednesday, May 15 performance was canceled.)
Tickets are $20 - Online Ticketing has closed - please purchase your tickets at the door!
(Museum Members are $18 and must call Reservations at 516-572-4066, M-F, 10-4 for tickets)
Résonances Boréales - Northern Vibes
A dialogue between one piano and the northern lights.
With an upright piano, anchored to the rock of the Canadian Shield, at the edge of the taiga, Roman Zavada created new piano compositions inspired by one of the most spectacular and majestic phenomena on Earth. Under the aurora borealis of the Northwest Territories, he translated in music the feeling of the northern vibes he had experienced for over two weeks. Zavada then returned to the scene of his creation, but this time, to capture with his video team the northern lights in 360 degrees and in real time, never achieved before. Acclaimed by the critics and the public for its beauty and originality, this outstanding 360-degree piano performance immerses the audience above the 60th parallel deep into the heart of the northern spirit.
Length: 42 min
Produced by Les Productions Figure 55 and Roman Zavada
Northern lights footage: Bruno Colpron, Dominic St-Amant
Music composed and performed live by Roman Zavada