The most interesting event calendar around!
Nightingale - An Electro Swing Dance Event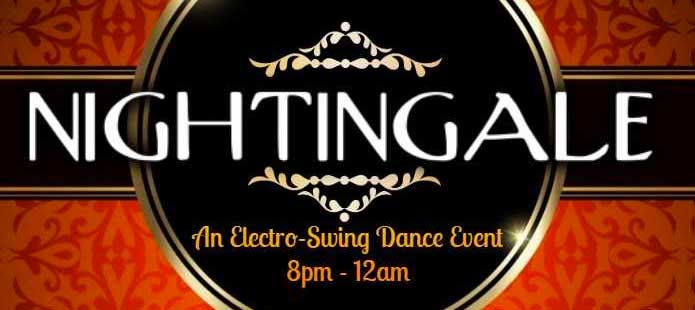 Something spectacular is sneaking into the Cradle of Aviation Museum!
The Atrium will be turned into an Electro Swing Speakeasy. The evening will include a 30-minute opening music segment with live singers called "The Rouge" followed by classic and new hits from the Electro Swing Music Circuit. Flapper Dresses, Zoot Suits and more are encouraged and there will be a password needed to get in that can be acquired by asking around when you get here.
Due to prohibition, liquor is banned even in our Speakeasy, however, various sodas will be served and guests will dance the night away.
Tickets are $10 per person
---
---