The most interesting event calendar around!
Science Night Live: How the Apollo Program Solved the Riddle of the Origin of the Moon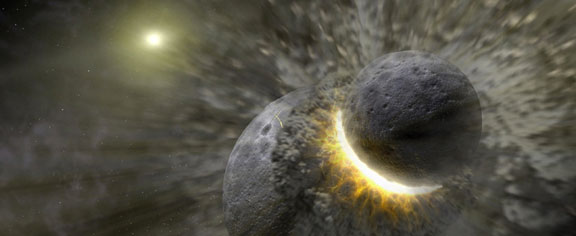 This event is FREE, but advance registration is required.
Please RSVP using the RSVP Event link or contact the Hofstra Cultural Center
About
Before Apollo astronauts landed on the lunar surface in 1969, there were several competing theories explaining the origin of the moon. From studying the lunar samples returned to Earth, geologists ended up discarding all existing theories and instead settled on a new and violent explanation for the birth of the moon. Join us at the Cradle of Aviation Museum as we examine the geology of the Moon and learn how Apollo changed everything we thought we knew about the Earth's planetary companion.
Speakers
Dr. J Bret Bennington
Professor and Chair, Department of Geology
Environment, and Sustainability, Hofstra University
Dr. Stephen Lawrence
Professor, Department of Physics and Astronomy, Hofstra University
Science Night Live is Hofstra University's public lecture series that features exciting science research presented by some of the top scientists and lecturers in their fields. Science is important in our everyday lives, and these timely lectures are sure to inspire and challenge us in unexpected ways.
For more information, please contact the Hofstra Cultural Center at:
Hofstra Cultural Center
Email: hofculctr@hofstra.edu
Phone: 516-463-5669
#HofSciNiteLive