The most interesting event calendar around!
Looking for fun things to do this weekend? You've come to the right place!
16th Annual Cradle of Aviation Museum Air and Space Gala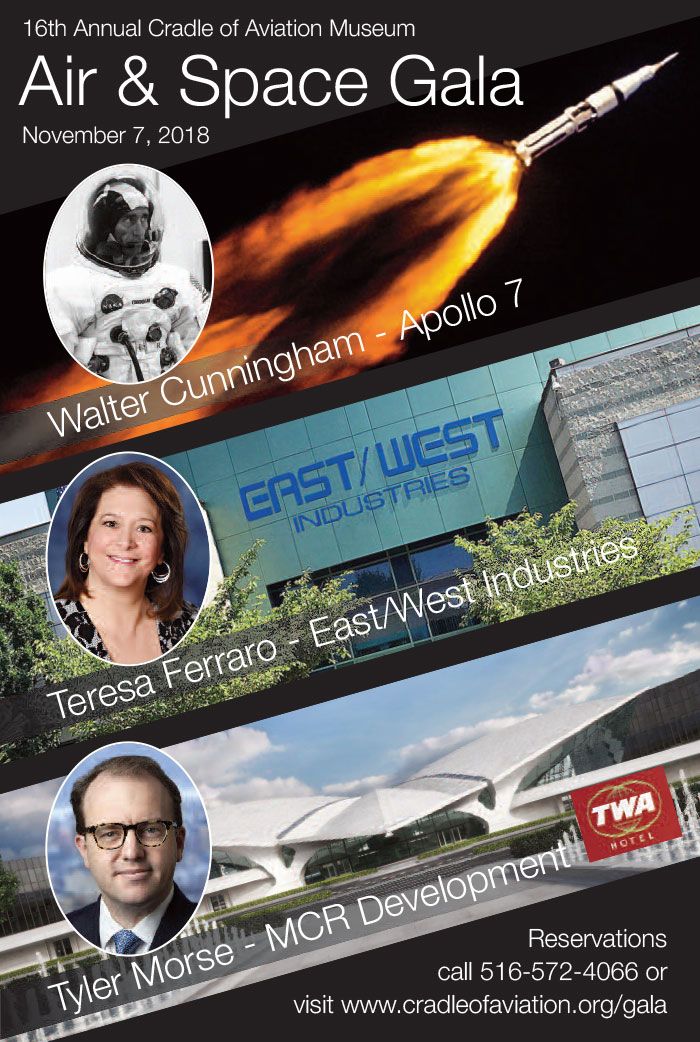 16th Annual Cradle of Aviation Museum
Air & Space Gala
Honoring
Walter Cunningham
Apollo 7 Lunar Module Pilot
Spirit of Discovery Award
Teresa Ferraro
President, East/West Industries, inc.
Leroy R. Grumman Award
Tyler Morse
CEO & Managing Partner, MCR Developments
Aviation Leadership Award
WEDNESDAY, NOVEMBER 7, 2018
6:00 PM – Cocktails, 7:30 PM – Dinner & Dancing
Dress: Business Attire
Tickets: $300 Per Person
Proceeds from the Gala help to fund our Education Programs and Preservation efforts.