The most interesting event calendar around!
Long Island Air and Space Hall of Fame Luncheon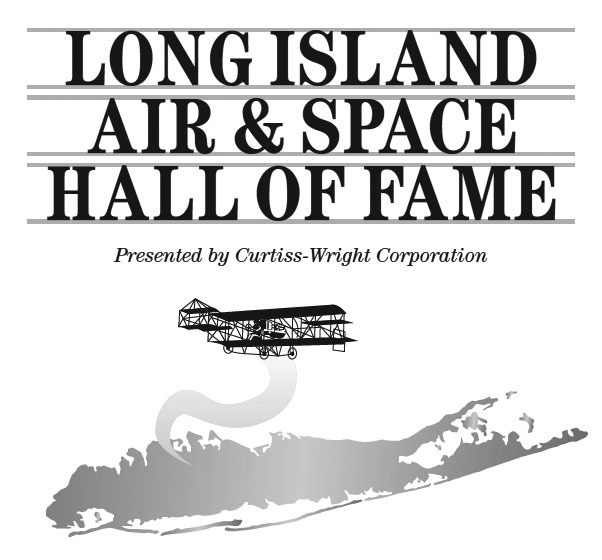 You are cordially invited to attend the 10th Annual Luncheon of the Cradle of Aviation Museum's
Long Island Air & Space Hall of Fame
presented by Curtiss-Wright Corporation
Honoring
The Induction Class of 2018
Astronaut Michael J. Massimino
Louis & Connie Mancuso
Alicia Patterson
Thursday, June 21, 2018, 12:30-2:00 PM
Cradle of Aviation Museum
Charles Lindbergh Blvd. Garden City, New York
Tickets $75.00* per person or $700.00 for a table of 10
Please call reservations at 516-572-4066
Proceeds generated from the luncheon support the museum's education and preservation programs.
About the Long Island Air & Space Hall of Fame
Each year the Long Island Air & Space Hall of Fame will honor those individuals who have played a major role in advancing aeronautical and technological achievement. Your support of this new exhibit and program will assist the museum in our efforts to educate school children throughout the region on the role that Long Island has played and will continue to play in aerospace history.
About Curtiss-Wright
Curtiss-Wright Corporation's history dates back to the dawn of aviation. Curtiss-Wright was created through the merger of companies originally founded by Orville and Wilbur Wright, and Glenn Curtiss, aviation pioneers whose technological innovations in flying in the early 1900s paved the way for the establishment of commercial aviation as a viable mode of transportation and the air superiority that remains the backbone of America's defenses a century later. Today, Curtiss-Wright is a global innovative company that delivers highly engineered, critical function products and services to the commercial, industrial, defense and energy markets. Building on the heritage of Glenn Curtiss and the Wright brothers, Curtiss-Wright has a long tradition of providing reliable solutions through trusted customer relationships. The company employs approximately 9,000 people worldwide. For more information, visit www.curtisswright.com.
About the Class of 2018
Michael J. Massimino
Born in Oceanside and raised in Franklin Square, Mike graduated from Carey High School and went on to an engineering degree from Columbia University in 1984. By 1992 he obtained a PhD in Mechanical Engineering from MIT. After working as an engineer on human-machine interfaces for several organizations, he was selected as an astronaut by NASA in 1996. He flew on two Space Shuttle missions, STS-109 in 2002 and STS-125 in 2009. During both missions he successfully completed spacewalks in order to repair the Hubble Space Telescope. Currently a Professor at Columbia University, Mike has appeared on the televison show The Big Bang Theory as a recurring character playing himself. Mike is an author and the first person to tweet from space.
Louis & Connie Mancuso
Born in Brooklyn in 1919, Louis graduated from Farmingdale High School. After first learning to fly, he eventually became a flight instructor in the late 1930s. During World War Two he was a flight instructor for Royal Air Force (RAF) cadets at Embry Riddle in Florida. While there, he married Connie Savino. During the war Connie worked as a riveter for Republic Aviation. After the war, Lou purchased a Piper Cub and cleared 50 acres of land, a wedding gift from Connie's parents, creating Deer Park Airport. Lou and Connie founded Mid Island Air Service there in 1946 and expanded it to Brookhaven Airport in the 1960s. After Deer Park Airport closed in 1974, Mid Island relocated to a new facility at Islip MacArthur Airport. Since the 1940s thousands of people have learned to fly at Mid Island and it has grown to one of the largest flight school operations on Long Island.
Alicia Patterson
After growing up in the Chicago area, she learned to fly at Curtiss Field, Valley Stream, in 1929. She quickly attained distinction as a pilot and became the first person to communicate via radio from a glider. In the early 1930s she set numerous inter-city speed records and by 1931 became only the 10th licensed woman Transport Pilot in America. She eventually settled in Sands Point with her husband Harry Guggenheim and on her honeymoon visited Dr. Goddard's rocket laboratory in New Mexico. In 1940 she founded Newsday as she saw huge growth potential for a new daily newspaper on Long Island. She steadily grew Newsday into the country's largest suburban newspaper and remained as editor and publisher until her death in 1963.