The most interesting event calendar around!
"Flying Jenny" Book Signing and Talk with Author Theasa Tuohy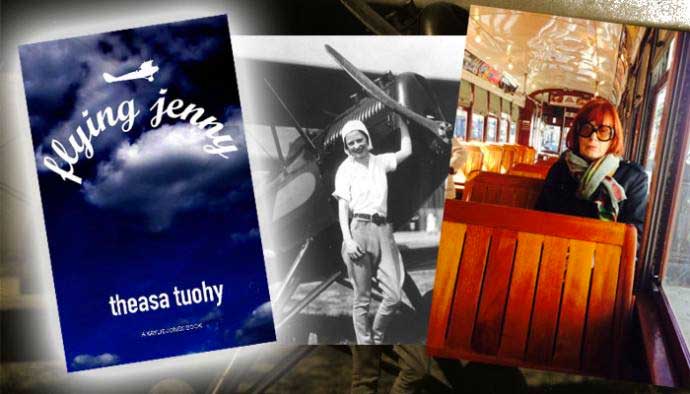 Our Golden Age Gallery will be the backdrop for this lively talk and book signing on June 6th.
Author Theasa Tuohy will be signing her new novel about the early history of aviation and women in aviation on Long Island and across the nation. "Flying Jenny" is her second novel and it is based loosely on her mother's spirited life as a pioneering pilot in the early 1930s. Ms. Tuohy was the first woman hired on the copy desk of the Newark Star Ledger and a long-time editor of the Associated Press as well as a journalist at Newsday. She is an esteemed journalist who was one of the pioneers of the industry for women, which makes her a great role model for young women today.
Books will be available for purchase in our museum store.
"It is August, 1929, and this romp through the early days of women's aviation history arrives with all the immediacy of a late-night edition. Theasa Tuohy memorably limns the adventures of not one but two pioneering women. Debutante pilot Jenny Flynn and cub reporter Laura Bailey carry the spunk of Thelma & Louise to new heights as they fight for space in the cockpit and the city room."
—Janet Groth, author of The Receptionist: An Education at The New Yorker
This event is FREE, but reservations are required. Please call 516-572-4066 (Mon-Fri, 10-4) to reserve your spot.
Exclusive meet & greet for museum members from 6:15 - please have your membership number ready when calling reservations.