The most interesting event calendar around!
Future Engineers "Dream Big" During Winter Recess at the Cradle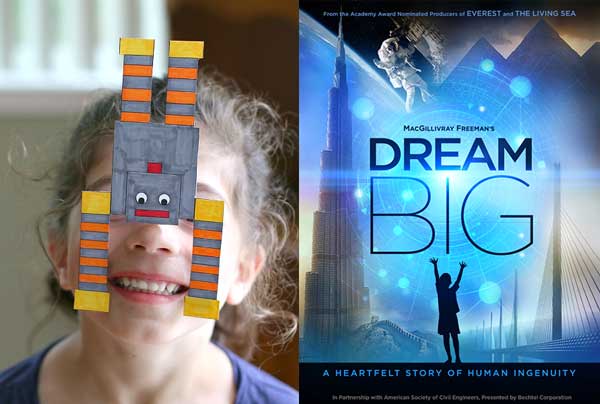 Join us this Winter Recess, February 17-25, as we celebrate National Engineers Week!
Young visitors to the museum will be able to engineer their own balancing robot and watch our new giant screen documentary Dream Big: Engineering Our World!
· Balancing Robot Activity from 12:00-4:00 pm free with museum admission
· Dream Big is offered as a Museum and Theater combo ticket which is $20 for adults and $18 for children/seniors.
Founded by the National Society of Professional Engineers in 1951, Engineers Week (or EWeek) is dedicated to ensuring a diverse and well-educated future engineering workforce by increasing understanding of and interest in engineering and technology careers. To help celebrate National Engineers Week the museum is proud to present our newest documentary Dream Big: Engineering Our World. Narrated by Academy Award® winner Jeff Bridges, Dream Big answers the call of the STEM (Science, Technology, Engineering, Math) initiative—which offers a fresh perspective on engineering and aims to inspire kids of diverse backgrounds to become the innovators, educators and leaders who will improve the lives of people across our entire planet throughout the 21st Century.
"National Engineers Week is the perfect time to celebrate all the wonders of engineering which are demonstrated in our newest film" says Kevin Hershfield, the museum's Education Coordinator. "Being able to pair STEM concepts with the beautiful visuals and outstanding content Dream Big has to offer, school aged children will be sure to build upon their motivation for engineering"