The most interesting event calendar around!
80s Arcade & Karaoke Night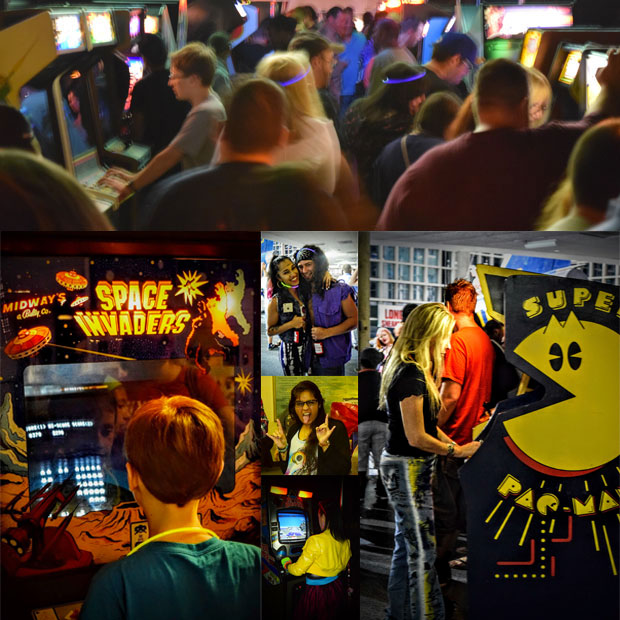 80s Arcade and Karaoke Nights Continue!
Relive the glory days of the 1980s while playing classic arcade games like Pac-Man and Donkey Kong and singing your hearts out to '80s karaoke music. No need to bring quarters as games are all set to free play, but please do bring the big hair, acid-washed jeans, shoulder pads, and Members Only jackets. And now we've added over 60 classic consoles from the 70s through the 90s so you can play all your retro favorites like Pong and the Atari 2600 all the way through to the Nintendo 64.
- Play Games on Over 60 Classic Consoles and Over 30 Arcade Machines
- 80s Karaoke
- Retro Tournament - N64 NFL Blitz 2000
- 80s Costume/Cosplay Contest
- $1 Raffles - win a classic Console (Console TBD) - Drawing same night!
- Cash Bar
$10 advance tickets, $15 at the door!
PLEASE PURCHASE TICKETS AT THE DOOR!
Tournament Details
The team from the LI Retro Gaming Expo will be running a N64 NFL Blitz 2000 tournament - $5 entry, cash prize.
Costume Contest
Come in your best 80s costume or cosplay. Contest winner receives 4-pack of tickets ($100 value), runner-up receives 2-pack of tickets ($50 value).
About the Retro Video Game Exhibit
From the Arcade to the Living Room explores the evolution of video game technology through exhibits and game play. From the early 70s black and white tennis games to the fully immersive 3d environments of the late 90s, come explore the progression of video games, their characters and the companies that became household names because of them. Get ready to play hundreds of titles on over 60 home consoles from the 70s to the 90s all on old school TV tubes! Plus, over 30 arcade classics such as Pac-Man, Donkey Kong, Street Fighter II and many more! Come join us for an exciting interactive exhibit that remembers and reflects on the evolution of video games and the technology that changed our lives.
More information about the exhibit can be found here: From the Arcade to the Living Room