The most interesting event calendar around!
Hops & Props Craft Beer Festival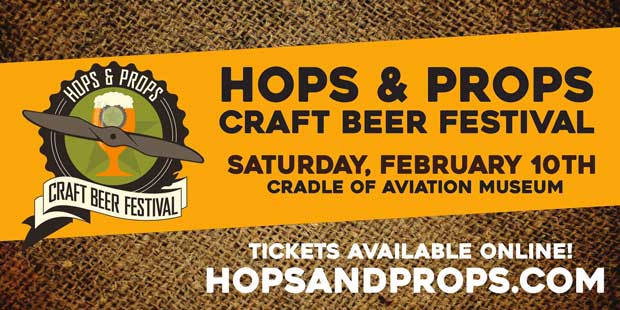 The Hops & Props Craft Brew Festival is back! Sample some great new brews and share your love of beer with fellow enthusiasts! Fill your cup with samples of old favorites, and try new brews. Because you can!
General Admission: 7pm-10pm
VIP: early access at 6pm
Tickets:
General Admission $65 ($75 at the door)
VIP (very limited #) $85 ($95 at the door if available)
Designated Driver $20
What goes great with beer? More beer!! Sample the best from craft breweries, enjoy some food and have an awesome good time. We've got more than 100 amazing beers for you to try. You must be 21+ to attend this event. Parking is FREE! Everyone who attends gets a free souvenir tasting glass.
Participating breweries:
Handgrenades
Barnshed Brewing
Eclectic Ales
ZBH Malting Inc
HopWin's Brewery
Garvies Point Craft Brewery
The Brewers Collective
Brew Sa Brewing Company
ICONYC Brewing Company
Southern Tier
Ommegang
Yonkers
Flagship
Butternuts
Bronx Brewery
KelSo
Original Sin
Sixpoint
Narragansett
Oskar Blues
long Trail
Bellmore Brewing Company
Sundog Cider
Twin Stills Moonshine
Olde York Farm Distillery & Cooperage
MORE COMING SOON!