The most interesting event calendar around!
Blast off to the Moon this Winter Break with Fun Activities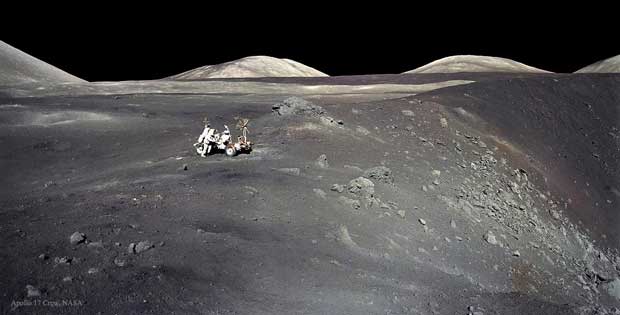 Families Blast off to Celebrate Apollo 17, the Final Voyage to the Moon at the Cradle of Aviation Museum!
During the school holiday recess, December 26-January 1st, from 12:00-4:00 pm, blast off to celebrate the 45th Anniversary of Apollo 17, the last moon mission.
On December 7th, 1972 Apollo 17 skyrocketed towards its destination. While on the lunar surface, this mission broke several records including: longest moon landing, total moonwalks, moon rock sample, and time in lunar orbit. To commemorate this mission, young visitors will learn all about Apollo 17! They'll design and create their own space helmet and put their astronaut training to the test as they search for hidden moon rocks around the museum! Then, on Wednesday, December 27th, families are welcome to join us at the museum for special activities at our "Hands-On Science Zone" including: make a crater, the Astronaut Challenge, and Doodle on the Moon.
"With the 50th Anniversary of the first moon landing and Apollo 11 coming up in 2019, it is important to remember and celebrate every courageous mission to the moon" says Kevin Hershfield, the museum's Education Coordinator. "Through play and interactive stations, children of all ages will be introduced to and appreciate the significance of Apollo 17 and develop excitement about space exploration for the future."
Activities from 12:00-4:00 PM
• Learn about Apollo 17 and make your own cardboard space helmet
• Go on a moon rock scavenger hunt around the museum
Free with museum admission