The most interesting event calendar around!
---
The Search for Alien Worlds - Winter Break Activities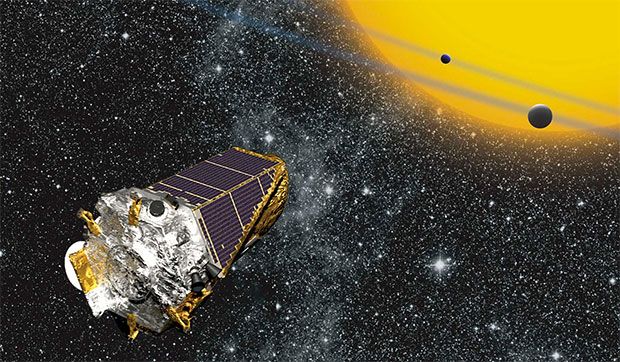 The Search for Alien Worlds — Celebrating the Kepler Telescope and Johannes Kepler's 445th Birthday
Have you ever wondered if there was alien life, like E.T, Yoda, or Wookies beyond our solar system? Well that curiosity may soon be answered with the Kepler Space Telescope! The Kepler Space Telescope, launched in 2009 by NASA and named after scientist Johannes Kepler, is a space observatory currently in Earth orbit searching the universe for planets that could have alien life.
To get young visitors into the extra-terrestrial spirit, come visit the Cradle of Aviation Museum Family Activity Table and try your luck in an alien planet scavenger hunt throughout the museum. After discovering the hidden alien planets, come view our new Interactive Planetarium Show* titled "Astrobiology" about, you guessed it, aliens and possible alien planets! On your way out be sure to wish a very happy 445th birthday to Johannes Kepler and create your very own telescope!
> Alien planet scavenger hunt
> Make and decorate your own paper tube telescope
> Special Astrobiology educator led planetarium show*
Monday-Sunday, December 26-January 1
Activities daily from 12:00-4:00 pm
Free with museum admission
*Separate admission required for planetarium and theater shows.