The most interesting event calendar around!
Dads are FREE on Father's Day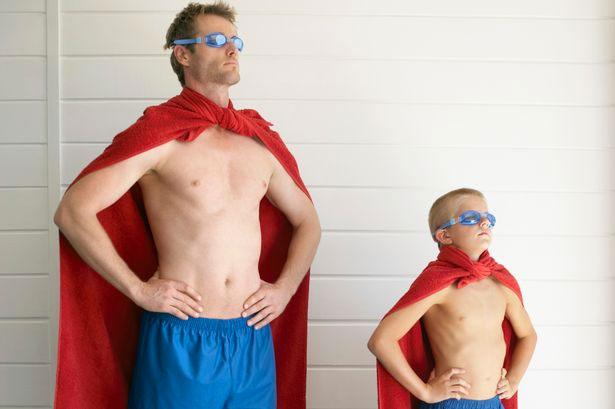 Bring Dad to the Cradle of Aviation Museum on Sunday, June 19th for Father's Day and we'll let him in for FREE - capes aren't required, but shirts are. *
We feature over 75 air and space craft in 8 galleries, from Charles Lindbergh's WWI Jenny to an actual Grumman Lunar Module you'll have a great day of learning and fun!
Take in a giant screen dome theater film or a live planetarium show in our high end digital planetarium! (Separate admission required for all)
And, our Arcade Age exhibit is running through Labor Day so spend an hour trying to beat your old high scores on over 60 playable classics like Pac-Man and Space Invaders. (Also, separate admission required for all - sorry Dad!)
Great Gift Idea
Nominate Dad for the Aerospace Honor Roll - honorees are recognized in all areas including industry, military, general and commercial aviation and recreational activities. A lasting tribute to individuals who have helped forge our rich aerospace heritage of discovery. Special discount through June 19.
* Dads get in free to museum galleries. Planetarium/Theater shows and Arcade Age exhibit require separate admission.