Where else can you find Grumman t-shirts, custom WWII dog tags, freeze-dried ice cream and premium collectible action figures all in one place?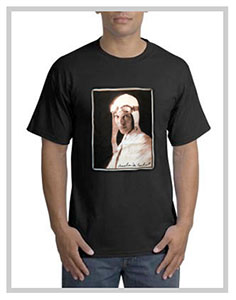 Welcome to the Mitchel Field Outpost Online
In coordination with our Aviators, Poets and Dreamers Exhibit, we've lowered the price of this limited edition Amelia Earhart t-shirt from $24.95 to $19.95. While supplies last!
Browse, click or search for your favorite nostalgia or collectible gift.
Return Policy
If you are dissatisfied with your order for any reason, you can return your items for exchange or store credit within thirty days of the purchase date. The original shipping charges are not refundable.
Privacy Policy
We do not sell or otherwise disclose information about our customers, volunteers or supporters outside of our immediate organization. This policy has no exceptions. We do not sell or exchange your information with any other organization, public, private, or nonprofit. Link to full privacy policy is in the footer of this page.