An Evening with Kobie Boykins - NASA Engineer
Monday, May 19, 2014 7:00 pm - 8:00 pm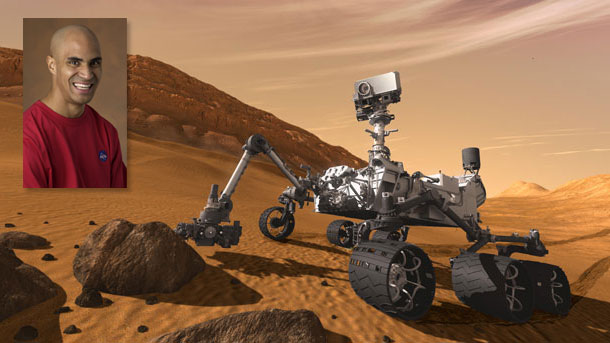 Description:
The Cradle of Aviation Museum and National Geographic Live present

An Evening with Kobie Boykins, NASA Engineer

A dynamic young engineer at NASA's Jet Propulsion Laboratory, Kobie Boykins is on the front line of Mars exploration. Boykins designed the solar arrays that power the Mars exploration rovers, Spirit and Opportunity. Most recently, Boykins was responsible for the design of actuators on Curiosity, the Mars Science Laboratory, which safely landed on Mars on August 6, 2012.

Cost: $10 per person. Free for museum members.

Space is limited and reservations are required. Call 516-572-4066, M-F from 10AM-4PM to reserve your seat.