Learning at Home
Science, experiments, and excitement for your individual child or learning pod!
We know the learning landscape is changing and adapting can be difficult for many families. As a result of these adjustments to everyday learning, the Museum is thrilled to engage your child through new virtual classes to enhance their understanding of STEM from home. These classes are developed with grade levels in mind and come in a variety of formats. These 1-hour weekly workshops are led by experienced Museum Educators and materials for each week are included.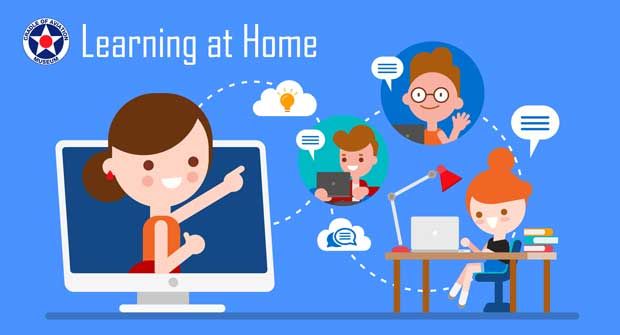 Lessons are designed by grade levels to keep your child's academic readiness and growth in mind as he/she participates in each class. Programming grade levels are K–2 and 3–4; meet State Learning Standards; and have premade materials packaged for each individual.
Each series will have a theme to cover different levels of STEM. Our fall program theme is "Up, Up, and Away" where participants will explore how things fly and build a variety of flying machines!
---
Up, Up, and Away!
October 19 – November 16
5 weekly, 1-hour workshops with materials provided - $250/student
Tuesdays, starting Oct 20, K-2nd grades - 3-4 pm
Tuesdays, starting Oct 20, 3rd-4th grades - 4-5 pm
Sign-up with 5 or more and schedule your own day and time!
A Museum educator will be live for each 60-minute session to promote project-based and interactive learning. During each program, the educator will work with your group, providing historical and scientific background, reviewing vocabulary, and completing a STEM-based challenge.
The best part: If you sign-up as a group (with a minimum of 5) we can meet when you like! The time and day of the weekly program is selected by you (time slots will go quickly, so sign up early!). If you are signing up as an individual, your child/children may be merged with others for a maximum of 15 participants per session (please call for days and times currently enrolling).
Future themes include Heroes in Flight; Science in Motion; To the Moon; and more. Check back here for details on those topics as they are released.
---
Sponsor a Student! Donate $25 upon registration to be applied to a student in need of support, or purchase a lesson series and provide us with the child's name and information. We'll celebrate your sponsorship with your sponsor student!
---
Register
To register your child or a group, please have your information as well as a preferred day and time of the week ready. Reservations are available by contacting our Reservations team at 516-572-4066, Monday through Friday from 10:00 am to 4:00 pm. 
Or, use the contact form below and we will call you back at your convenience.
Contact