Planetarium and Dome Theater
Our immersive planetarium and full-dome theater is one of the largest and most powerful virtual reality experiences in the world!
The Grandstand Follies - Swing Dance Party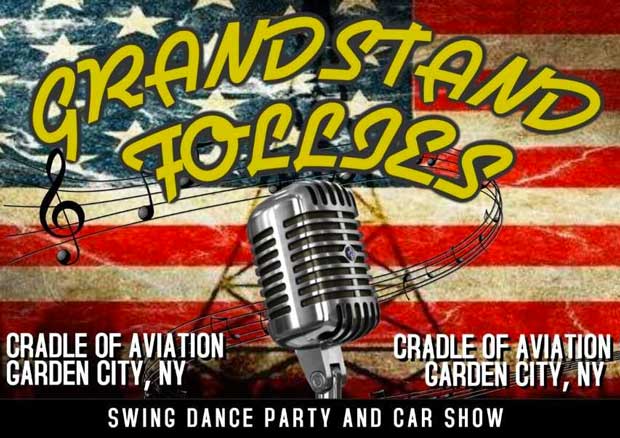 Retro Souls Entertainment is bringing together the truest forms from the swing era to create an experience that will leave your souls jumping. The evening will consist of an array of entertainment. A live performance by The Bay Big Band, An 18 piece band playing the best of swing and jazz. A swinging performance from the Long Island Swing Syndicate! DJ Tony Tonez and Robert Frankenberg spinning the best of classic big band hits as well as electro swing and rockabilly! There will also be a Car Show right in the venue parking lot! The event organizers are big on immersing their audiences so prohibition will be in full effect. There is no bar but instead free soft drinks and snacks. Don't miss your chance to put on your wingtips, dust off your flapper dresses and have a night on the town back in the 1920s. Tickets are only $20 per person and space is limited. Costumes are encouraged and the entertainment starts promptly at 7pm on July 21st at the Cradle of Aviation in Garden City, NY.
SCHEDULE OF THE NIGHT
7:00 PM - 8:00 PM - DJ Set #1 (Easy Listening Big Band Music)
8:00 PM - 9:00 PM - The Bay Big Band Hour Long Performance
9:00 PM - 9:30 PM - DJ Set #2 (Swing Dance Music)
9:30 PM - 9:35 PM - Swing Syndicate Live Dance Performance
9:35 PM - 11:00 PM - DJ Set #3 (Swing Dance Music / Electro Swing Dance)
Tickets $20 in advance, $25 at the door!
---
---