Planetarium and Dome Theater
Our immersive planetarium and full-dome theater is one of the largest and most powerful virtual reality experiences in the world!
EmPower Solar Student Competition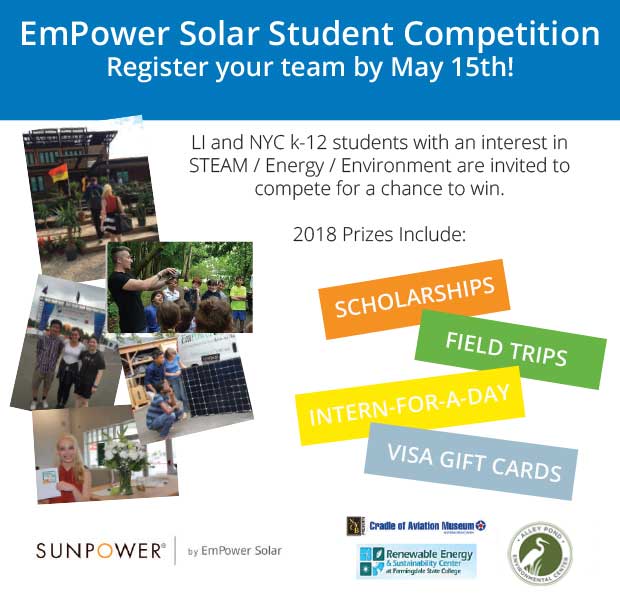 Calling all teachers and students on Long Island and New York City interested in STEM, renewable energy or the environment.
We invite you to participate in the 2018 EmPower Student Solar Competition co-sponsored by EmPower Solar and the Alley Pond Environmental Center.
Students K-12 on LI and in NYC can sign up their teams here.
https://www.empower-solar.com/student-solar-competition
Students will compete by answering the common question of: How do our energy choices affect wildlife and our environment? Through posters, business letters, and mock-interview style videos, students will compete for scholarships and other prizes.
Registration Deadline May 15th
Contest Open house - May 15th at 6:30pm
Project Submission Deadline - June 15th
Awards Night - Friday, August 24th at 6:30pm
Download the event flyer for your school here:
https://my.empower-solar.com/1803_Student-Competition