Planetarium and Dome Theater
Our immersive planetarium and full-dome theater is one of the largest and most powerful virtual reality experiences in the world!
Boy Scout Astronomy Merit Badge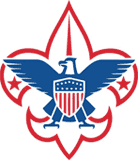 We need a minimum of 8 Scouts to run this program!
All Boy Scout Merit Badge programs at the Cradle are lead by certified counselors. 2 troop leaders required and admitted free for all programs. A minimum of eight scouts are required for all Boy Scout programs. Sorry, non-scout siblings are not allowed in Scout programs.
2 1/2-hour program, $30 for Scouts
Learn all about the stars, our moon & the planets in the JetBlue Sky Theater Planetarium
Create a star chart & identify constellations.
Explore our star- the Sun!
Understand how lenses work and build a telescope.
To make a reservation, please call (516) 572-4066.