Planetarium and Dome Theater
Our immersive planetarium and full-dome theater is one of the largest and most powerful virtual reality experiences in the world!
The Millionaires' Unit – U.S. Naval Aviators in the First World War - Documentary Film Screening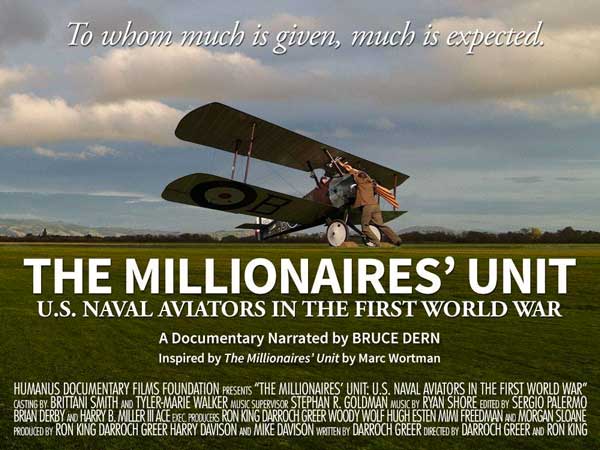 The Millionaires' Unit is the story of a privileged group of college students from Yale who formed a private air militia in preparation for America's entry into World War One. Known as the First Yale Unit, and dubbed 'the millionaires' unit' by the New York press, they became the founding squadron of the U.S. Naval Air Reserve and were the first to fly for the United States in the Great War.
Using the words of these pioneer aviators from their letters and diaries, the documentary tells the story of young men coming of age as America was coming of age as a world power. Their service and sacrifice is the great untold story of American aviation in World War One.
The documentary was inspired by the book The Millionaires' Unit by Marc Wortman. After seven years of development and production, with filming on three continents, The Millionaires' Unit is completed, and plans are underway for a multi-format release to help commemorate the centennial of World War One.
This is a FREE screening, however seating is limited and reservations are required.
Please call Reservations at 516-572-4066 (Mon-Fri, 10-4) to reserve your seat.