Planetarium and Dome Theater
Our immersive planetarium and full-dome theater is one of the largest and most powerful virtual reality experiences in the world!
The Flight: Charles Lindbergh's Daring and Immortal 1927 Transatlantic Crossing - Lecture and Book Signing with Author Dan Hampton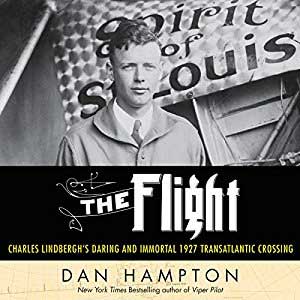 The Cradle of Aviation Museum and Education Center is pleased to present a special evening with Dan Hampton. Dan is a decorated F-16 fighter pilot and the author of Viper Pilot and more recently Lords of the Sky. He visited the Cradle three years ago for a book signing and now will be signing his latest book, The Flight: Charles Lindbergh's Daring and Immortal 1927 Transatlantic Crossing.
May 20-21 marked the 90th anniversary of Lindbergh's historic flight. Hampton gives us a vivid "in-the cockpit" account of this extraordinary feat. This little-known American pilot took off from Roosevelt Field with less than 500 watching his take-off and was mobbed by more than 100,000 when he landed at LeBorget in France over 33 hours after takeoff. He became an overnight national hero, was awarded the Medal of Honor and revolutionized aviation.
Hampton is a graduate of the Top Gun School, has flown 151 combat missions and has been a frequent guest analyst on CNN, Fox News and MSNBC. He will feature in an upcoming A&E documentary about Amelia Earhart. Come and listen to his interesting aviation stories.
This is a free event but seating is limited and reservations are required.
Please call Reservations at 516-572-4066 (Mon-Fri, 10-4) to reserve a seat.
Books will be available for purchase at the museum store and refreshments will be served before the book signing. Doors open at 6:30 pm.