Planetarium and Dome Theater
Our immersive planetarium and full-dome theater is one of the largest and most powerful virtual reality experiences in the world!
Amateur Radio Celebrates Lindbergh's Flight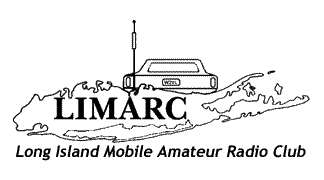 The Long Island Amateur Radio Club (LIMARC) will be celebrating the 90th anniversary of Lindbergh's trans-atlantic flight here at the museum on Saturday May 20th from 9:30 am to 4:30 pm, broadcasting live from our Golden Age Gallery in the shadow of our Spirit of St. Louis, sister ship to the original. They will be speaking on the air to other radio operators (hams) from around the world.
Free with museum admission, the public is invited to come, ask questions and even interact with hams from around the world.
Charles Lindbergh took off in the Spirit of St. Louis. at 7:52 AM on the morning of May 20th, 1927. Departing Roosevelt Field, Garden City, Long Island, New York, he flew non-stop for 33 1/2 hours, arriving at Le Bourget Airport, Paris, France, at 10:22 Paris time. This special event station will honor that flight by remaining on the air for the same 33 1/2 hours, beginning 7:52 AM(1152 UTC) until 5:22 PM (2122 UTC) May 21st.