Planetarium and Dome Theater
Our immersive planetarium and full-dome theater is one of the largest and most powerful virtual reality experiences in the world!
Rube Goldberg Machine Contest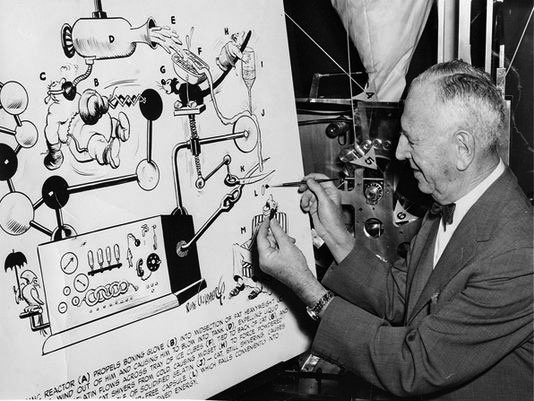 High school students will design a wacky, efficient machine inspired by Rube Goldberg's zany illustrations. The 2017 contest task is to "Apply a Band Aid."