Take your class on a trip they'll never forget...

Dear Educator:
Get your year off to a great start by planning an out-of-this world experience for your class at the Cradle of Aviation Museum!
This year, the Cradle looks to the future of aeronautics! Drones: A Flight to the Future, our newest program, will explore the use of unmanned aerial vehicles (UAVs). Drones make popular gifts these days but are so much more than just a toy to play with at the park. In this program, students will investigate the history and uses of drones and will learn how drones may play a role in shaping our future. From home deliveries, to natural disasters, to journalism, drones will continue to play an ever-increasing role in our daily lives.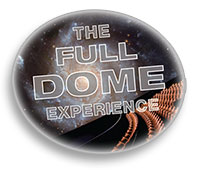 Our glimpse of the future doesn't stop there! In our JetBlue Sky Theater Planetarium, see our newest show: Space News & Asteroid: Mission Extreme. This dual program is sure to bring your students to the edge of their seats on an adventure in space. During the first half of the show, students will learn about current astronomical events. The best part – these topics will change during the academic year to offer the most current space news available! Once they've gotten the news, students will be taken on a future spaceflight journey – to an Asteroid! They'll learn about these celestial bodies, how astronauts may one day explore an asteroid and unlock how these space 'rocks' can lead us to other worlds.
Plan your visit during our off-peak seasons to receive special discounts!
September and October—save $2.00 per student on a museum ticket when combined with a theater ticket!
December and January—receive a FREE 30 minute museum class.
Trips and classes at the Cradle are BOCES Fund-able.
Enclosed is our Education Brochure for 2017-2018 highlighting all of our STEM educational programs, FREE professional development sessions, and much more! It even has a calendar insert to help assist in your planning process! To book a class trip or preview our offerings, please call 516-572-4066.
We look forward to working with you and your students!
Sincerely,
Catherine Bingham
Education Manager
---
Thanks to a New York State Council on the Arts grant, you can now download our 40 page educator guide containing both pre and post visit activities.