Take your class on a trip they'll never forget...

Dear Educator:
With spring just around the corner, start planning your end of year with an out-of-this world experience and bring your class to the Cradle of Aviation Museum for your next field trip! 
This school year the Cradle is thrilled to celebrate the future of space exploration with great new programming! Our first offering is a new museum class: Biotech in Space. Biotechnology is a branch of technology that combines our knowledge of science to improve our lives. For space travel this is a crucial field of study. As astronauts travel farther into space to places like an asteroid or even Mars, concerns about long term exposure to radiation has risen to the forefront of NASA research. In this program, students will learn about DNA to unlock a key needed for deep space exploration for the safety of our astronauts!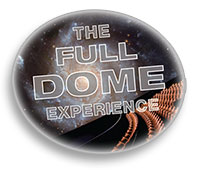 We also have two new, live Dome programs! Each one will bring your students on an adventure through our Universe. In Astrobiology, students will put science and their imagination to the test exploring the possibility of life on other planets; or check out our Light program, where educators will use our ChromaCove Theater lights and the power of our planetarium software to help students get a closer look at the electromagnetic spectrum that surrounds us every day. 
Plan your visit during our off-peak seasons to receive special discounts!
 > September and October—save $2.00 per student on a museum ticket when combined with a theater ticket
 > December and January—receive a FREE 30 minute museum class.
Trips and classes at the Cradle are BOCES Fund-able.
Our printed Education Brochure for 2016-2017 highlighting all of our STEM educational programs, FREE professional development sessions, and much more was mailed to schools before Labor Day however you can download the PDF via the link below.
To book a class trip or preview our offerings, please call Reservations at 516-572-4066, Monday through Friday from 10:00am - 4:00pm.
We look forward to working with you and your students!
Sincerely,
Catherine Bingham
Education Manager
---
Thanks to a New York State Council on the Arts grant, you can now download our 40 page educator guide containing both pre and post visit activities.